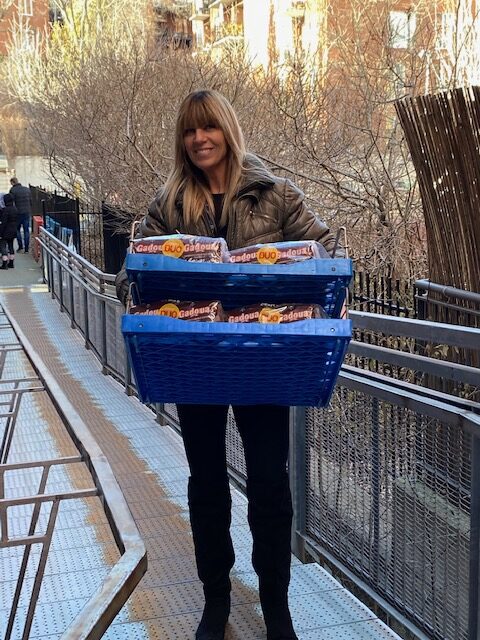 Once again this year, THANK YOU!!!
MAIW members and its partners have once again demonstrated their generosity in December 2022. It was a successful campaign, in which we raised $7,216.79 in money, toys and other items, THANK YOU !
As we do each year, we contacted the Centre d'Entraide et de Ralliement Familial (CERF) to once again partner with them. Thanks to the donations collected and with their agreement, we decided to buy 145 Super C gift cards worth $35, which would be added to the Christmas baskets they distribute to underprivileged people, and we also covered the purchase of gifts for 29 of the children in these families. Contributing in this manner will allow the CERF to issue income tax receipts to all donors who have contributed an amount of $50 or more.
We also received and purchased more than $560 in toys which were donated to Sun Youth for their Christmas toy drive.
We also started a new initiative this year (it might become permanent, more on this subject later!), which was to take handbags new or slightly used and to fill them with hygiene products, cosmetics, treats, etc. We contacted Le Chaînon, who provided us with a list of items they would like to find in the purses. We then filled 12 purses for a value of more than $870., and twelve is exactly the number of emergency beds at the Chaînon!!! Thanks to you we were able to bring a little bit of pleasure to women who really need it.
I would like to thank all of our donors, but specially Refexio DKI for their donation of $1,500., as well as Bélanger Sauvé and CEP Forensique Inc. who each contributed $1,000. to our campaign. I also want to mention the contributions of Technorm, Authentik and Diane Langevin emploi recrutement et associés inc. as well as our individual donors who are too numerous to mention.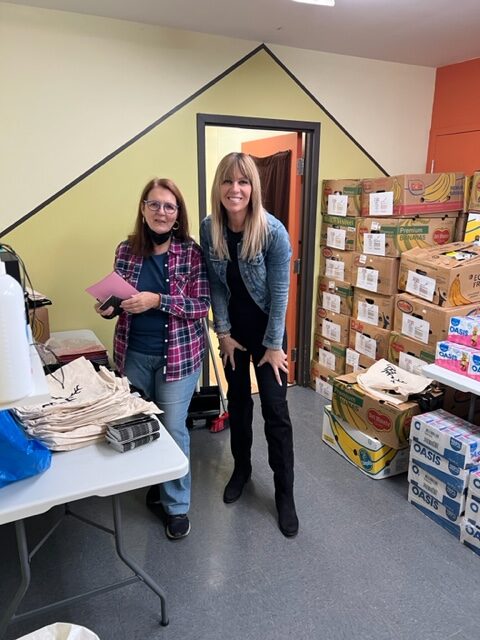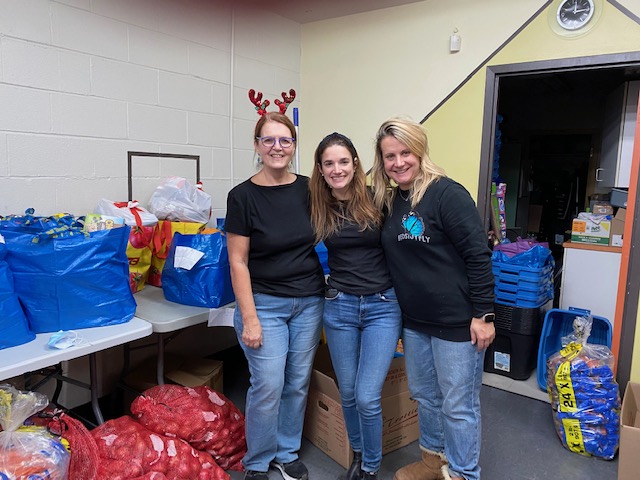 Once again this year I want to highlight the help we received from our Christmas Elves : Suzanne Malo who contributed many hours of gift wrapping and also donated the majority of the handbags and their content. Three other elves: Mélanie Mercier, IndemniPro, Caroline Tremblay, Fonds d'assurance responsabilité professionnelle du Barreau du Québec et Marie-Claude De Grandpré, Langlois avocats who each contributed a whole day of work at the CERF by preparing and handing out the Christmas baskets. They were very tiring but also very fulfilling days. All three have confirmed that they want to repeat the experience again next year and I am counting on them to be there. However, the CERF hands out food baskets every month because the need is there all year. If you want to participate in preparing and handing out baskets, just let me know
Again thank you everyone and see you again next year !
Michèle Malo and the Christmas Campaign Committee